ABOUT JOSEPH J. THOMAS ART & FINE ANTIQUES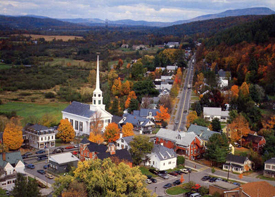 Joseph J Thomas spends his time between: Boston, Massachusetts and Stowe, Vermont. We only sell online via the internet at this site or by private appointment locally or at your location. We are happy to accommodate your needs if you are interested in an item. We also sell at shows through out New England. See ours shows heading for listings as to were we will be.
Joseph Thomas is a graduate electronic's engineer, but started in the art and antiques business thirty years ago buying for decorators. He has a keen eye for quality and value. He specializes in acquiring unusual items.
Business Manager, Judy Raye Thomas holds a master degree in business and conducts the day to day operations. Originally from the south (Virginia), she brings a non New Englander's perspective to the art and antiques business.
Both Joseph and Judy are avid skiers, so Stowe is the place to be for them in the winter. When not conducting business Joseph and Judy are world adventurers, explorers and travelers. They have lived with former head hunters in Borneo, sailed down the Nile River in a wooden felucca, lived and camel trekked with nomads in the Great Gobi desert of Mongolia, hiked and slept under the stars with Bedouins in the Libyan and the Sahara desserts, trekked to the Everest base camps in both Nepal and Tibet, hiked the great wall in China, trekked in the jungles of Thailand and Malaysia, rummaged through the great bazaars of Istanbul, Damascus Syria, Marrakech Morocco and Beirut Lebanon. Road the Trans- Siberian railroad end to end, across Russia. While on these journeys, you will, find Joseph dealing with the locals or in the back allies in search of an unusual art work or antique. It is this extensive world travel and digging that brings the diversity of items for sale on this site.

Pictured to the top left, is a birds eye view of the center of Stowe, Vermont in the fall. The hallmark church steeple can be seen. Fall is a great time to visit us and Stowe. The color of the trees are spectacular! Pictured bottom left is Mount Mansfield, the highest pike in Vermont and home to great and challenging east coast skiing.